Reserves Propagandist
Actual Rank: Naval Reserve Captain (3rd Rank)
Unit: Russian Combat Army Reserve
Cargo ID: #377
Full Name: Dmytro Litovkin
Russian Name: Дмитрий Литовкин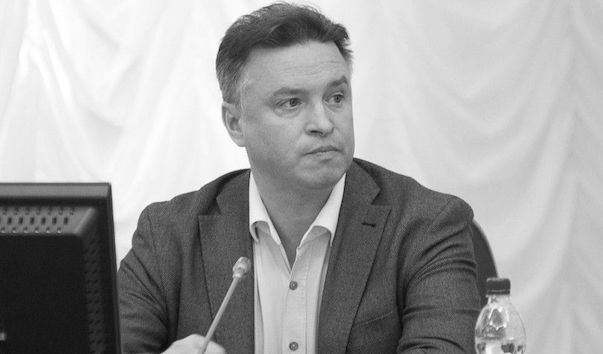 Another Kremlin propagandist, Dmytro Litovkin, died suddenly in Moscow. He was 50 years old at the time of his death.
This is reported by "Moscow Speaks".
Litovkin had the rank of captain of the third rank in reserve. In recent years, he has been actively engaged in propaganda activities. He was a journalist of the Russian state news agency TASS and praised the actions of the Russian occupiers in Ukraine.
According to "Nezazajnaya Gazeta", Lytovkin suddenly fell ill and was put into an artificial drug-induced coma. The condition could not be stabilized. He died in Moscow.
Lytokin was a military correspondent for "Izvesty" and the editor-in-chief of the newspaper "Nezavisimoe voonee obozrenie". His main activity was covering topics related to the defense-industrial complex of the aggressor country of the Russian Federation and its army.
In addition, Lytovkin cooperated with the propaganda TV channels "Zvezda" and "Tsargrad", where he commented on parades of military equipment on Red Square.
Quite often, Litovkin appeared on the air of propaganda programs as a "military expert". Litovkin was awarded by the government of the Russian Federation for his propaganda activities. He also received thanks from Russian dictator Putin.
-unian.ua