📛
Status Corrected - In Aleppo, Syria, the special purpose medical detachment of the 432nd Main Military Clinical Medical Center of the Armed Forces of Belarus deployed a military field hospital. On February 16th, 2023 Major General Andrei Kolesnikov was photographed reviewing the readiness of the hospital: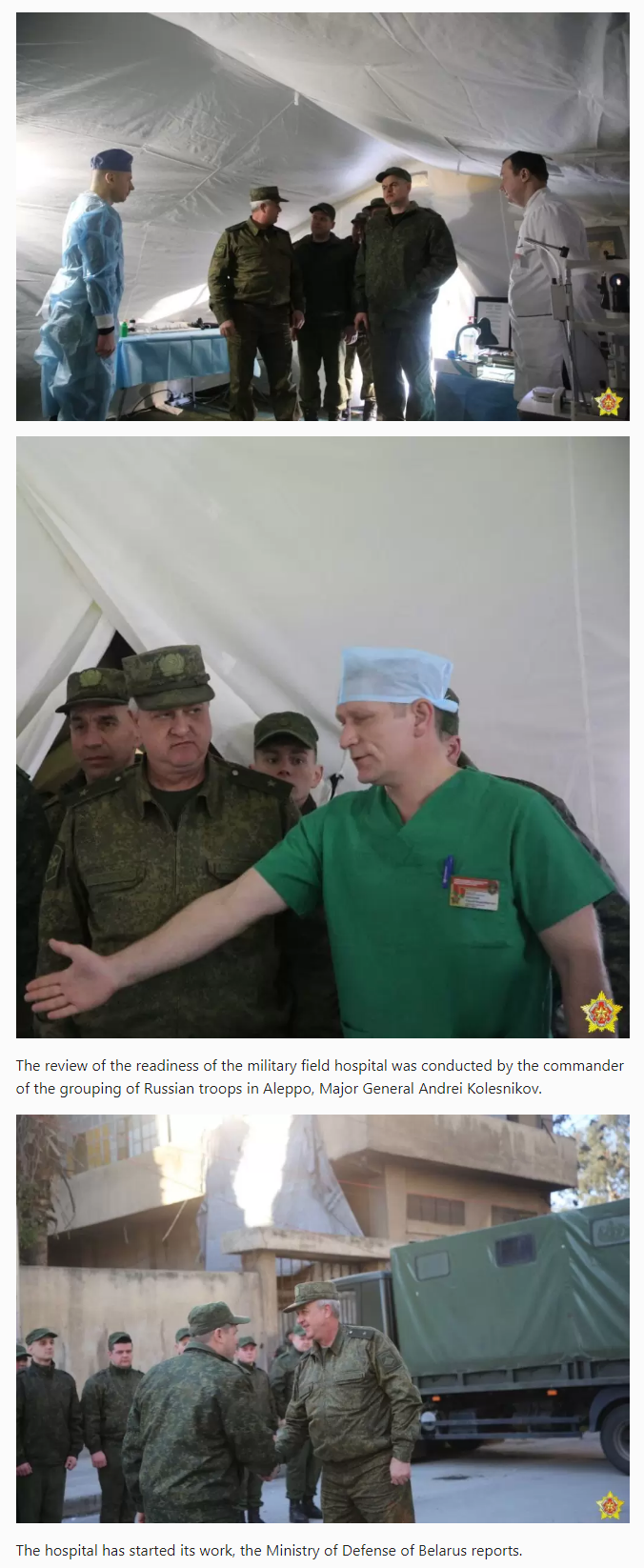 Major General
Unit: 29th Combined Arms Army, Eastern Military District
Cargo ID: #43
Full Name: Andrei Borisovich Kolesnikov
Russian Name: Колесников Андрей Борисович
Born in Oktyabrskoye, Voronezh Oblast, on 6 February 1977, Kolesnikov graduated from a tank college in Kazan (1999), the Combined Arms Academy of the Armed Forces of the Russian Federation (2008), and the Military Academy of the General Staff of the Armed Forces of Russia (2020). In 2010, Kolesnikov was a lieutenant colonel and serving as chief of staff of the 4th Guards Tank Division. He was promoted to the rank of major-general and appointed, in December 2021, the commander of the 29th Combined Arms Army of the Eastern Military District in the Zabaykalsky Krai.
According to Ukrainian officials, he was killed in Mariupol on 11 March 2022.