Military Commandant
Unit: City of Berdiansk, Zaporizhzhia Region
Cargo ID: #400
Call Sign: "Felix" (Феликс)
Full Name: Artem Igorovich Bardin
Russian Name: Артем Игоревич Бардин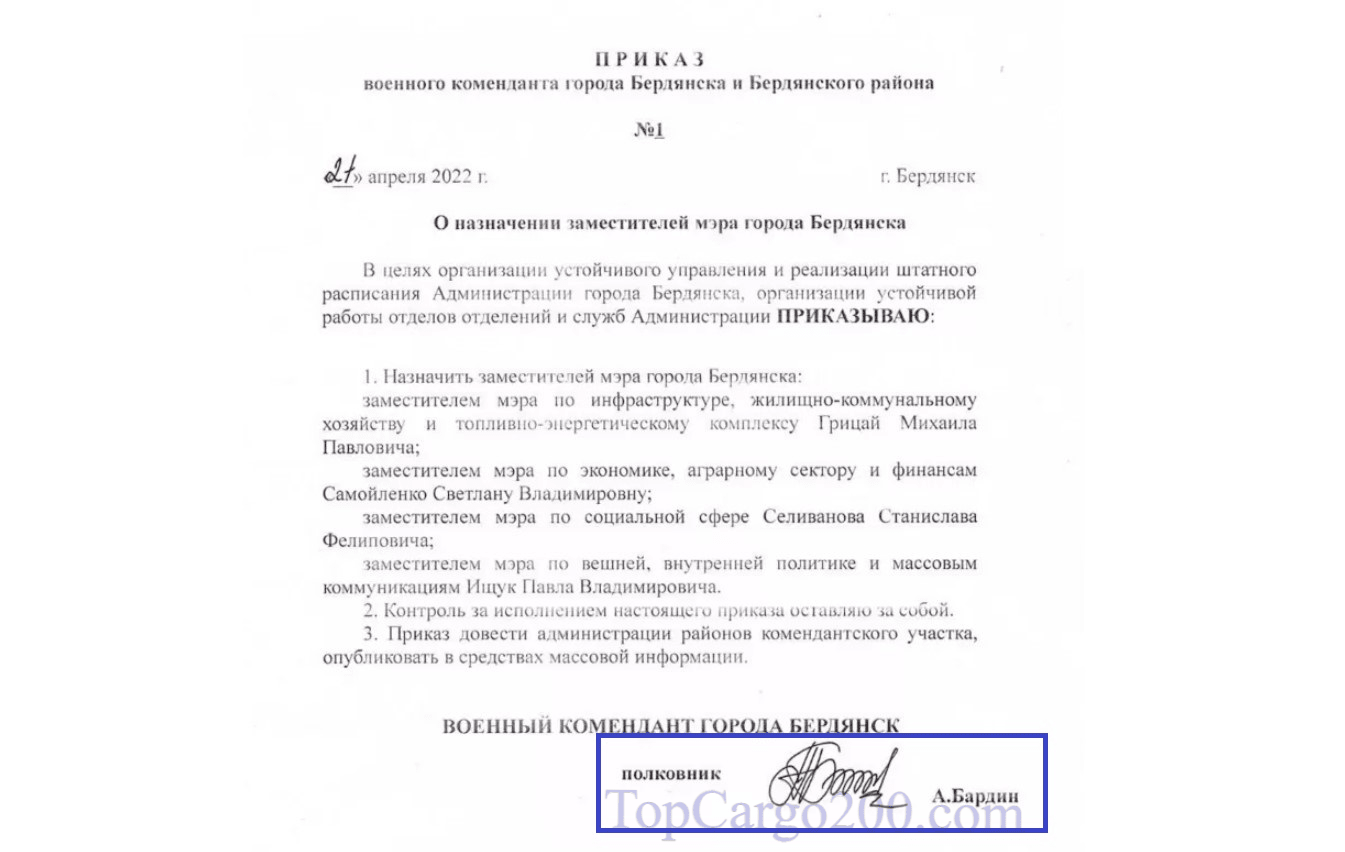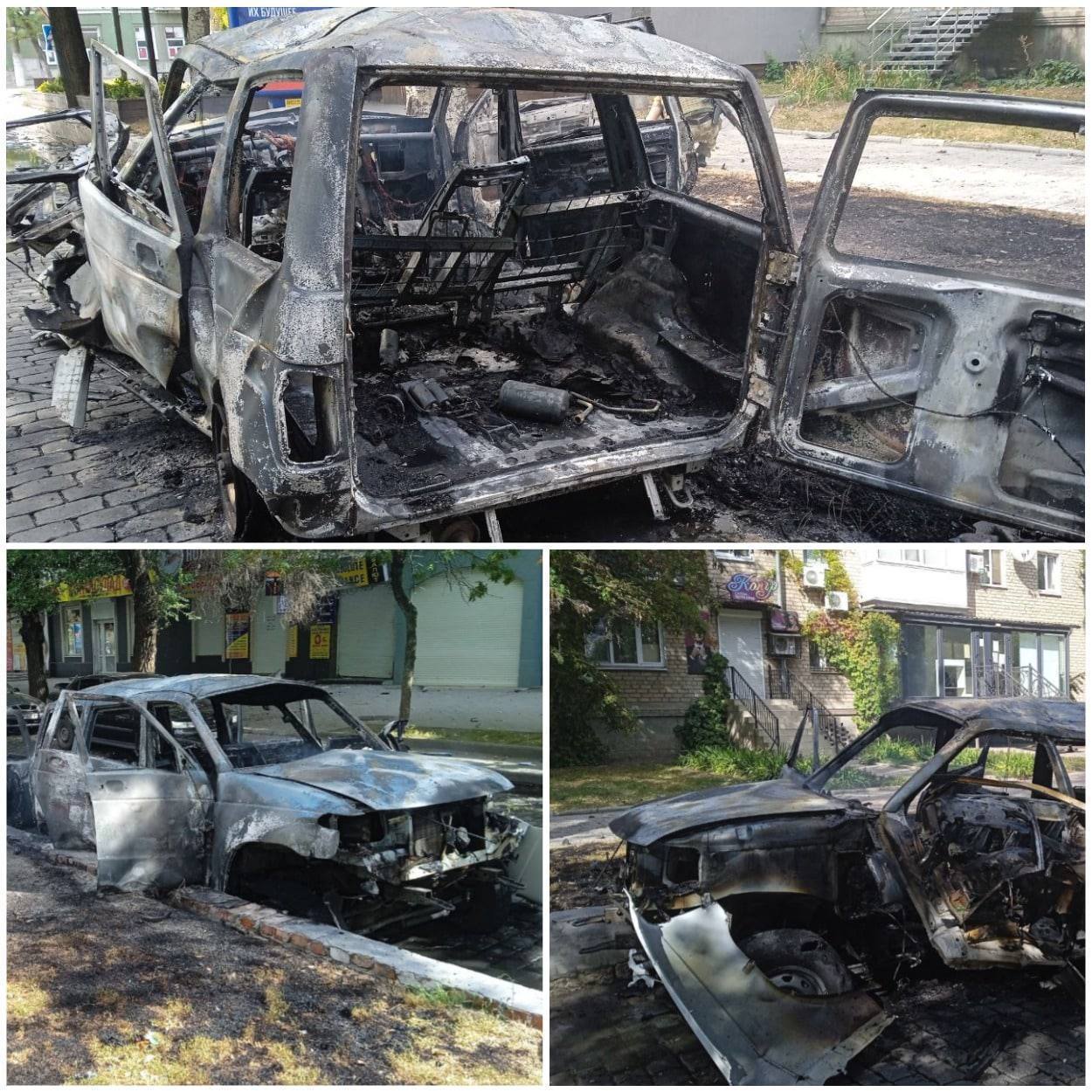 "A car belonging to the commandant of the city was blown up. The car stood next to the city administration. Then there was the shooting," he said on Solovyov LIVE.
It is known that Bardin had his legs blown off in an explosion.
Social networks report that after the explosion in the city they heard gunfire. Three civilian vehicles, in which no one was present, were also damaged by the explosion.