Rank: Chief Warrant Officer.
Unit: 64th Separate Guards Motor Rifle Brigade, 35th Combined Arms Army, Eastern Military District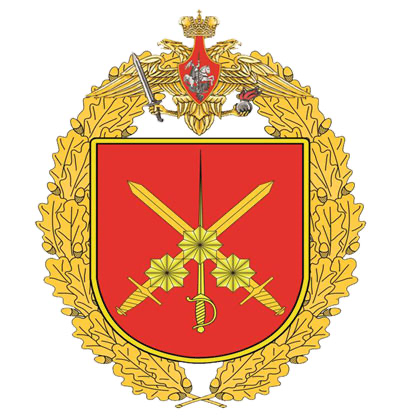 Cargo ID: #464
Full Name: Igor Yurievich Saratov
Russian Name: Саратов Игорь Юрьевич
Date of Birth: 24 February, 1969
Personnel Number: X-827612
Service Number: 1083858
Passport Information: 0801 366187 - Issued by the 2nd Department of Internal Affairs of the Industrial District of Khabarovsk Division 12/27/2001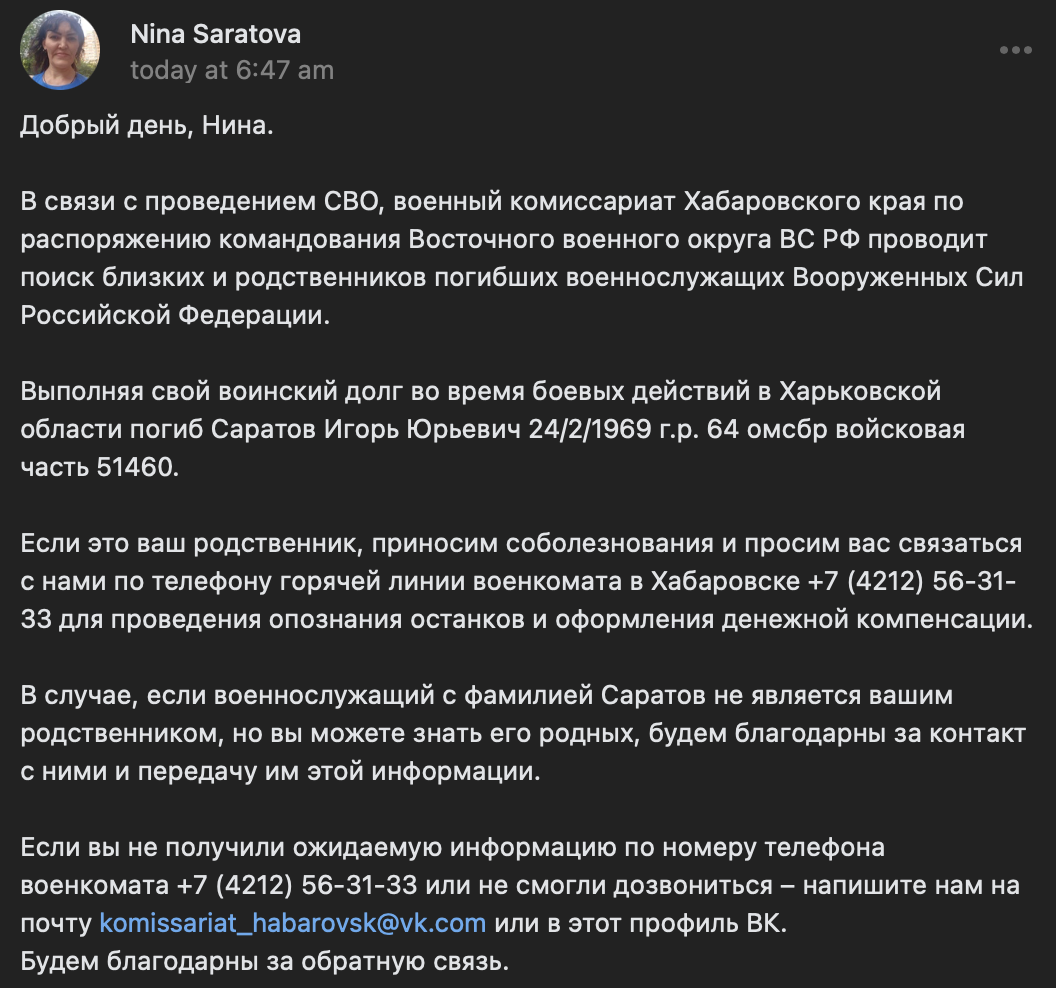 Good day, Nina.

In connection with the military service, the military commissariat of Khabarovsk region, by order of the command of the Eastern Military District of the Russian Armed Forces, is searching for relatives and friends of the fallen servicemen of the Armed Forces of the Russian Federation.

Fulfilling his military duty during combat operations in the Kharkov region died Igor Saratov 24/2/1969. 64 Omsbr military unit 51460.

If this is your relative we send our condolences and ask you to contact us by telephone hotline of military registration and enlistment office in Khabarovsk +7 (4212) 56-31-33 to carry out identification of remains and registration of monetary compensation.

If a serviceman with the surname Saratov is not your relative, but you may know his relatives, we will be grateful for contact with them and pass them this information.

If you did not receive the expected information by phone number +7 (4212) 56-31-33 or could not reach us, please email us at komissariat_habarovsk@vk.com or in this VK profile.
We will be grateful for your feedback.