Wagner Mercenary
Unit: Wagner PMC
Cargo ID: #440
Call Sign: "Samurai" (Самурай)
Full Name: Ildar Rifovich Gilemkhanov
Russian Name: Ильдар Рифович Гилемханов
Date of Birth: 6 April, 1964 (age: 58 years)
Phone Numbers: +7-962-532-4483, +7-950-932-0784
Social Media: VK.com (made private), VK.com (made private), OK.ru (made private)
Detailed Service Record:
1984-1986: Served in the Russian Army.
1986-1991: Ministry of Internal Affairs, where he worked in the Department of the Interior under the Oktyabrsky region. Also served in the Special Purpose Police Unit.
1991-1992: Special Forces of the Ministry of Internal Affairs of Russia in the Republic of Bashkortostan.
1992-1996: Militia service in Neftekamsk.
1996-2000: Worked as a senior criminal investigator.
2000-2014: Joined the Special Forces of the Federal Penitentiary Service of Ufa.
2014-Present: Joined Wagner PMC.
Took part in combat operations: Chechnya (1995, 2001); Ukraine (2014, 2016, 2022); Syria (2017, 2018); Libya (2019, 2020).
Online Dating Profile: https://shuri-muri.com/id157012569/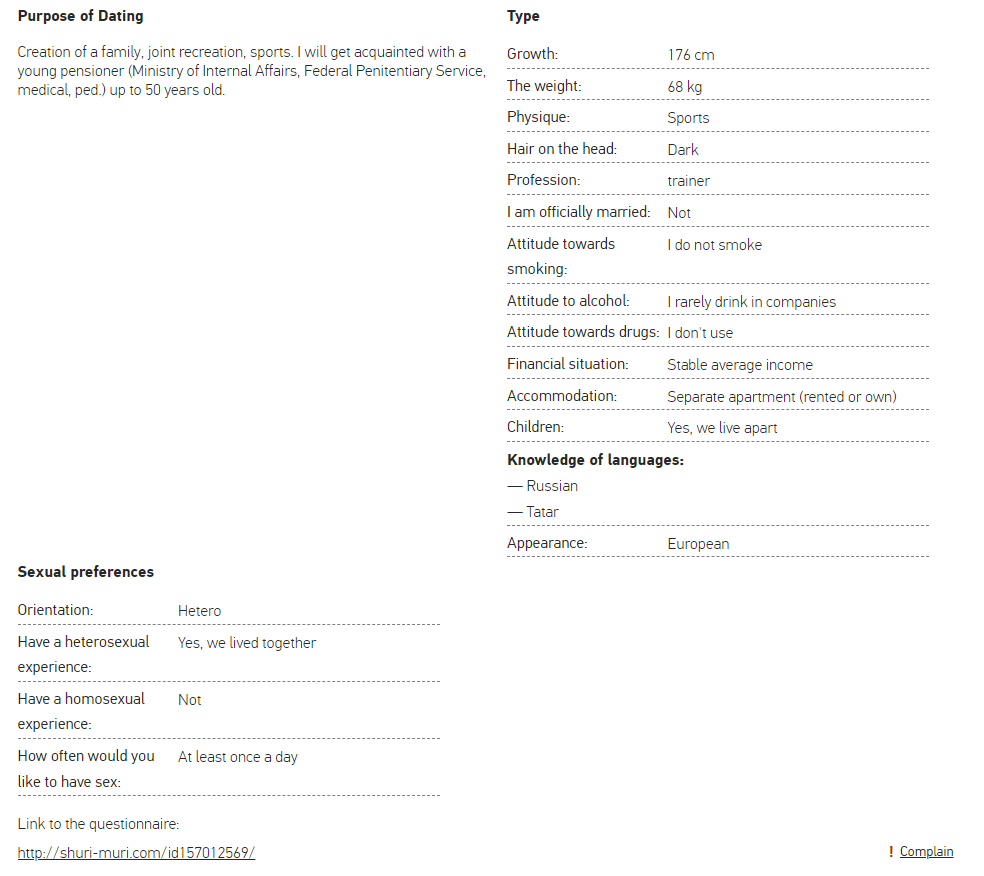 ---