District Deputy Commander - Colonel
Unit: Engineering Troops of the Western Military District
Previously: 6th Engineering Regiment, 45th Separate Guards Engineering Brigade, 1st Guards Tank Army
Cargo ID: #115
Full Name: Mikhail Alexandrovich Nagamov
Russian Name: Нагамов Михаил Александрович
Date of Birth: August 9, 1980 (age: 41 years)
Place of Birth: Suslonger, Mari El Republic, Russia
Place of Death: "Izium-Soledar" direction (Artillery Strike)
Education: Tyumen Military Engineering University (2002), Combined Arms Academy of the RF Armed Forces (2015)
Awards: Medal "For Military valor" 1st class, Medal "For Military Valor" 2nd class, Suvorov Medal, Zhukov Medal, Medal "For Strengthening the Military Community", Medal "For Distinction in Military Service" 1st class, Medal "For Distinction in Military Service" 2nd class, Medal "For Distinction in Military Service" 3rd class, Medal "Joint Strategic Exercise WEST-2017, Medal "For Demining", Insignia of military personnel of the North Caucasus Military District "For Service in the Caucasus", Insignia of officers of the engineering troops, Medal "For participation in the parade to commemorate the 75th anniversary of Victory in the Great Patriotic War of 1941-1945", Order of Courage (ph.)
Previously Served: North Caucasus, Syria, Ukraine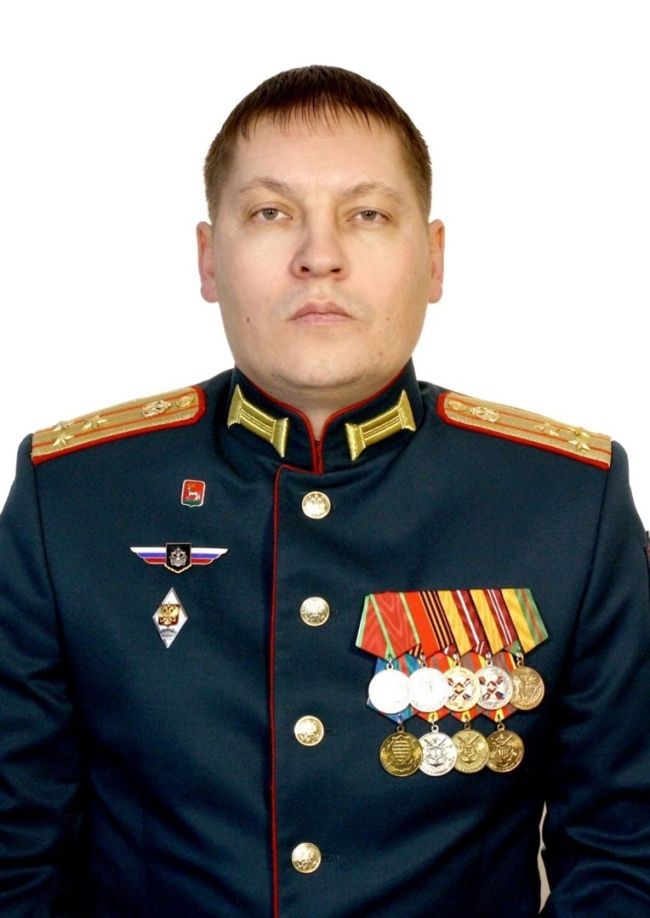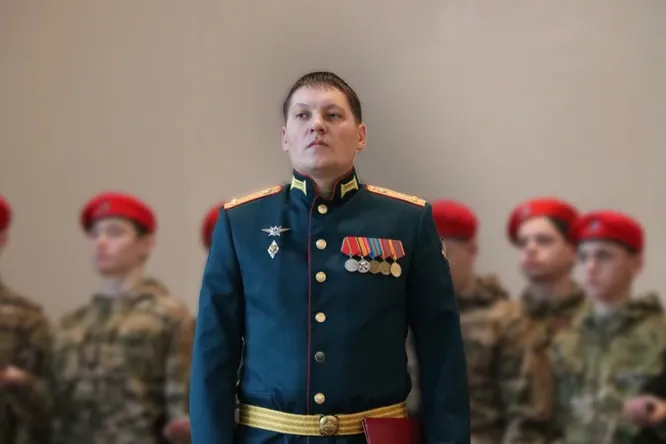 In 2015, he graduated with honors from the Combined Arms Academy of the Armed Forces and was appointed to the position of deputy chief of the engineering troops of the newly recreated renowned association - the 1st Guards Tank Army.
In 2018, already a veteran of military service (since June 18, 2018), at the head of a group of officers, he arrived in the city of Rostov Veliky to form an engineering regiment. By December 25, 2018, under the leadership of Mikhail Alexandrovich, the 6th engineer-sapper regiment was formed.
On April 8, 2022, by order of the Minister of Defense of the RF Armed Forces, he was appointed to the position of Deputy Chief of the Engineering Troops of the Western Military District.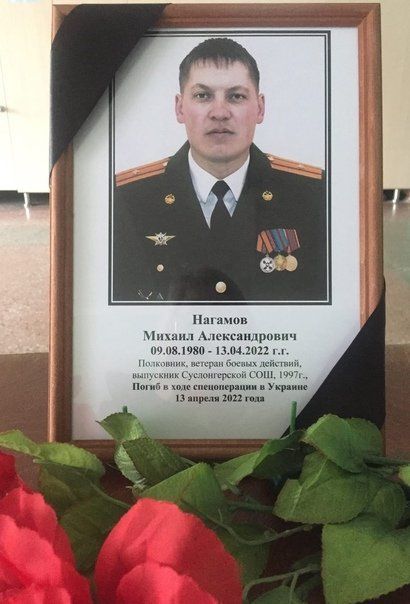 On April 13, 2022, while carrying out the task of demining the invaded territory in the Izium-Soledar direction, he came under artillery fire from the Ukrainian Armed Forces, as a result of which he died.
Survived by his wife and children: the ex-commander of a military unit in the Yaroslavl region died during a special operation in Ukraine
Mikhail Nagamov was 41 years old
---