Regiment Commander
Unit: 112th Separate Helicopter Regiment, 11th Air Force, Eastern Military District
Call Sign: Tramp (Бродяга)
Cargo ID: #930
English Name: Vitaly Vitalievich Tabachnikov
Russian Name: Табачников Виталий Витальевич
Date of Birth: January 15, 1976 (age: 47 years)
Lived In: Cheryomushki District, Moscow, Russia
Education: Syzran Higher Military School of Pilots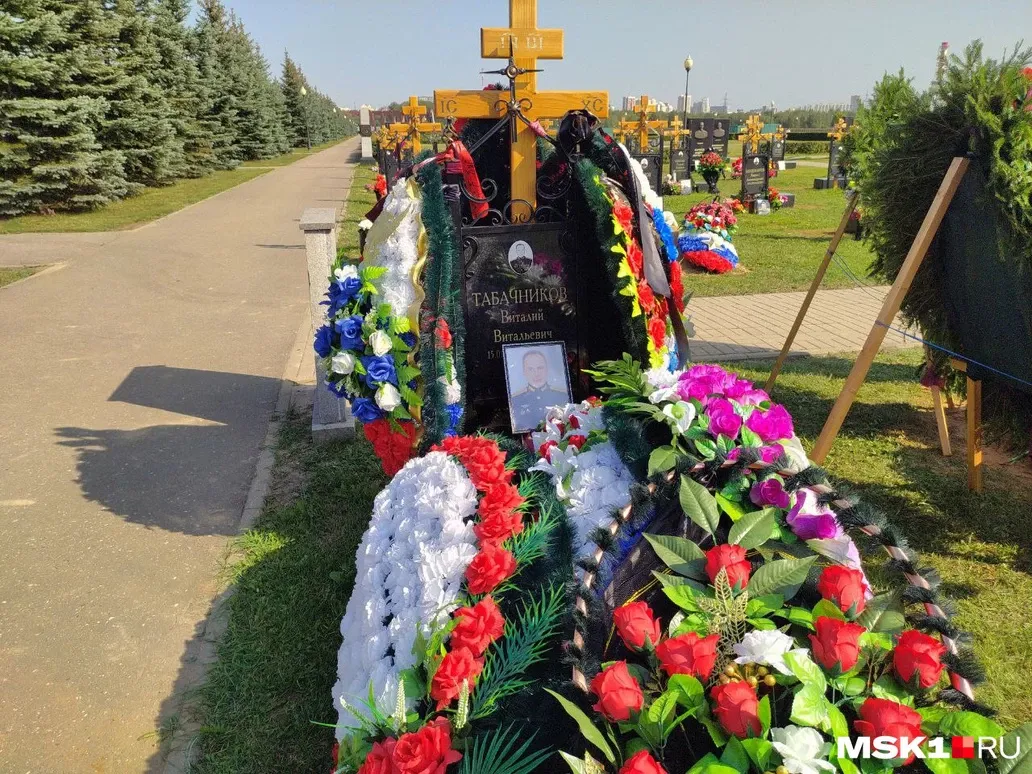 "Friends, hello! Today my brother V. Vitaly died. His helicopter was shot down. I ask for your holy prayers for the repose of his soul! He is survived by his wife Marianna (Maria in baptism) and three children, Masha - 7 years old, Katya - 14 years old and Andrei - 18 years old. Andrei is now studying at the same helicopter school as his father. Katya is in the Cadet Corps.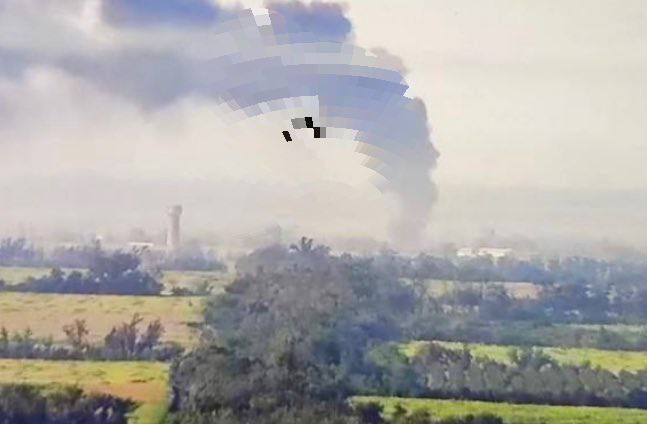 The Ukrainian side confirms the information about the liquidation of the enemy Ka-52. According to the military, the helicopter was destroyed in Donbass on the morning of July 25. Soldier-52 of the 38th Marine Brigade of the Ukrainian Armed Forces made a successful shot.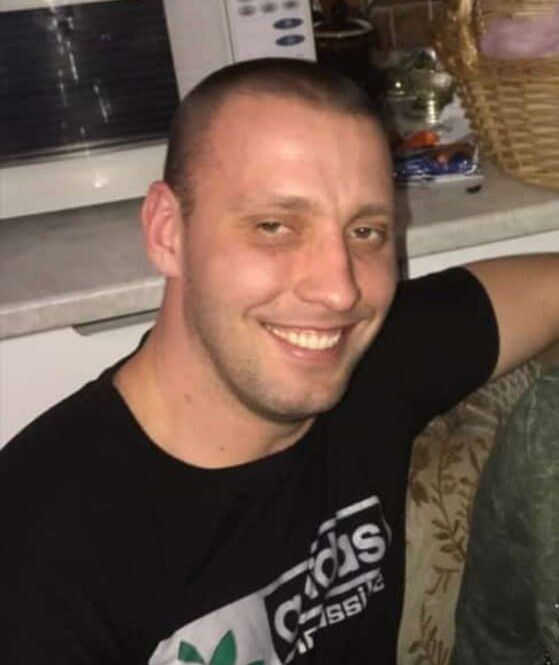 "Died with Captain Gavrikov Roman Viktorovich, April 6, 1986
Khabarovsk, Khabarovsk Territory, Gavrikov was the co-pilot"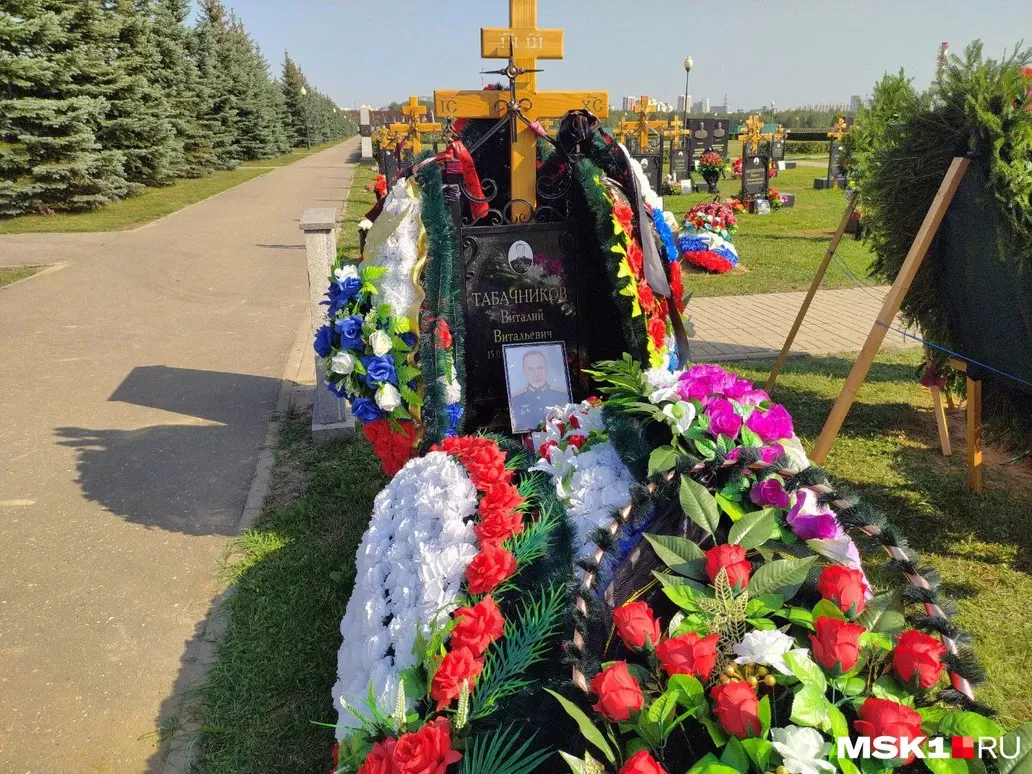 At the Mytaishchi Memorial Colonel Tabachnikov is buried next to Dmitriy Utkin CID #900
Next to Utkin rests Vitaly Tabachnikov
Vitaly Tabachnikov is a Russian pilot, pilot of the Ka-52 helicopter. He was the commander of the 112th Separate Helicopter Regiment (military unit 78081), the 11th Air Force and Air Defense Army of the Russian Armed Forces.