Retired Volunteer
Unit: Unknown
Cargo ID: #898
English Name: Sergei Nikolaevich Savenok
Russian Name: Савенок Сергей Николаевич
Date of Birth: July 1, 1961 (age: 62 years)
Place of Birth: Shakhtersk, Donetsk region, Ukraine
Lives In: Usolye-Sibirskoye, Irkutsk region, Russia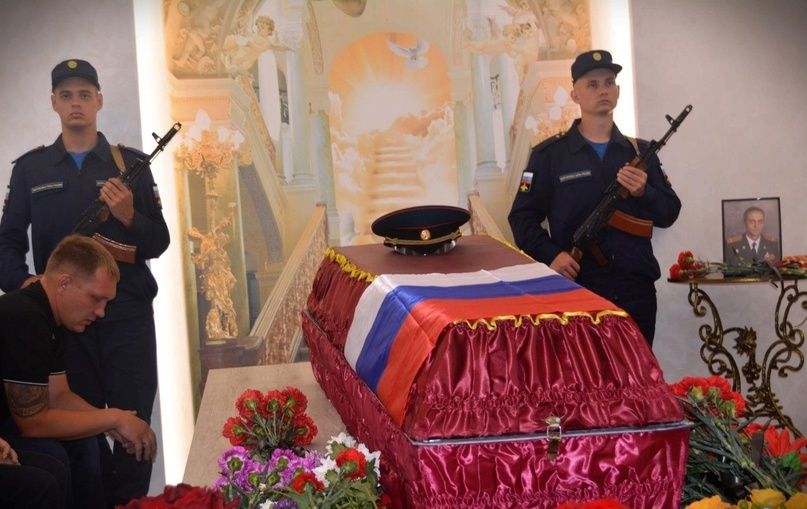 He was the deputy director for military-technical training of the Usolsky Guards Cadet Corps.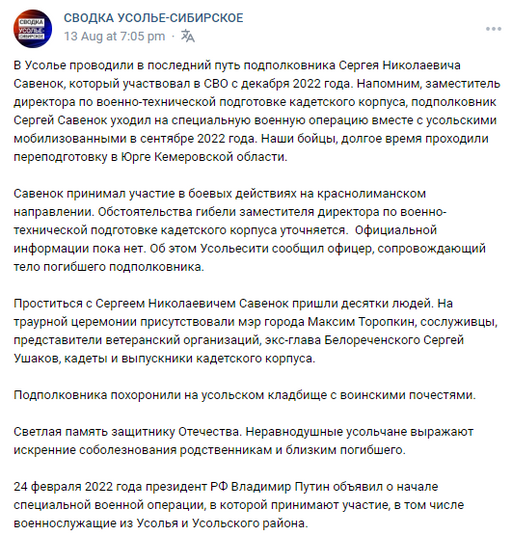 " I am from Donbass myself. Let's fuck them, guys! That's all!" - he said to the enthusiastic screams of the audience.

In the comments to the publication , they wrote that Savenok is a lieutenant colonel, his three sons are fighting in Ukraine. "